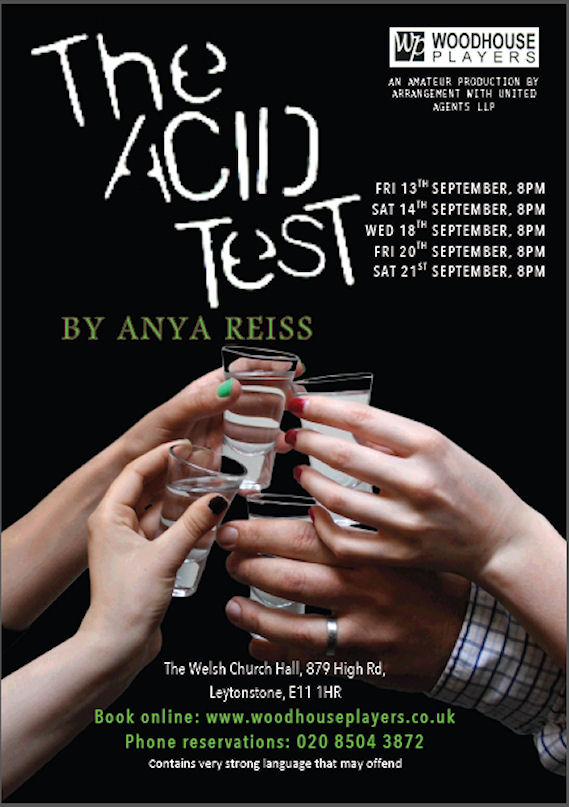 Design by Zahra Fontenelle
Cast
Dana Lorre - Gina Sneesby
Ruth Johnston - Steph Gaynor
Jessica Bank - Emily Carmichael
Jim Bank - James McKendrick
Production Team
Director - Sarah Fox
Producer - Andy Harker
Lighting - Moses Wootten
Sound - Andy Harker
Stage Manager - Jess Brand
Costumes - LJ Hickerton
Front of House Manager - Cathy Love
"This has been the worst day of my life. So can you please get drunk with me?"

Dana, Ruth and Jess down shots to console the heart-broken, comfort the anxious and just enjoy their Friday night. Kicked out from the family home, Jess's Dad, Jim, invades the party with just as much recklessness as the girls. There are tears, tantrums and tequila in this excruciatingly accurate play by an award-winning young playwright.

WARNING - Contains extremely strong language that may offend.