Woodhouse Comittee 2017/2018
Victoria Bettelheim
Chair, Hall Liaison, Production co-ordinator
One of the longest standing members of the group, Vicky is no stranger to the stage, the technical desk, costumes and front of house and now chairs the group for a second year.
Sarah has been in Woodhouse productions since 2006 acting, dancing, directing, stage managing, and being front of house manager more times than she can care to remember. She joins the committee for the first time this year in the role of Secretary.
Jim Killeen

Membership Secretary
Jim has many Woodhouse productions under his belt both as director and actor and has been with the group since 2006. This is his second year on the committee.
Since joining the group in 2007 Cathy has taken on many roles including acting, directing, technical operation and, perhaps most importantly, cake baking for the audiences when productions are on!
Stephen Wess
Infrastructure/Deputy Chair
Now in his 10th year in the group, Steve quickly built up a reputation as a set contructor, inventor and general handyman. He remains on the committee for a third year.
Kimber Wright
Infrastructure/Technical lead
A member since 2007, Kimber has not only been in many productions both on stage and behind the scenes, including designing and operating lighting for recent productions, she also met her now husband through the group.
Phil & Liz Braithwaite
Box Office
Phil and Liz look after the Woodhouse box office and programme production



Gill Taylor
Media Publicity
Ex-Chair of Woodhouse, Gill now focuses on media publicity to ensure that details of productions are successfully publicised throughout the area.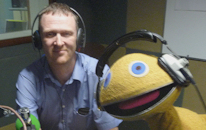 Pete maintains this very website you are looking at now - his biggest Woodhouse moment was when the Rocky Roadie cake was named after his character in Stags and Hens.
Jessica Irwin
Fund Raising & Play Reading Pub Nights
Having joined Woodhouse Players in 2015 to be part of the Sleeping Beauty cast, Jessica is quickly making a name for herself in the group by taking on the job of fund raising.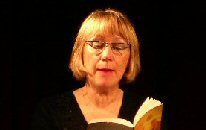 Jackie Withnall
Community Liaison
Woodhouse regular Jackie quickly made a name for herself in the group both on stage and as front of house supremo and now continues to provide the committee with help with community liaison.